Hi my name is Laura Hudson and I have had the pleasure of working with buyers and sellers for 8+ years. As an agent since 2009, I have always aimed to make the home buying process as smooth as possible for my buyers. I have been licensed in 2 two states and ended up here in beautiful Montana to give the same quality of attention to the buyers and sellers in this area. My very favorite task is to give keys to a new home owner or to let a seller know they have an offer on their home.I enjoy boating, sewing, singing, reading, and spending time with my family.
My goal is be the best agent that I can be.
I look forward to all my future clients.
Contact me to today for all of your real estate needs!
Visit my Website
https://www.montanahomesales406.com
Like my Facebook Page
https://www.facebook.com/montanahomesales/
Laura Hudson, REALTOR®
(406) 260-6845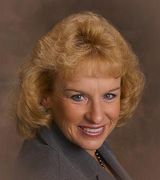 Licensed in the State of Montana
rre-rbs-lic-46535