25281 Osprey Point Lane, Mt Hwy 35,  Polson, MT 59860

Breathtaking views! Enjoy this quint cabin and gorgeous Lake Front property. Build your own dream home!
Click Here for Sales Price and Pictures  Information!
Announcing our brand new Listing on Flathead Lake in Polson, Montana!
Looking for a cabin on Flathead Lake? This cute little cabin located at 25281 Mt Hwy 35,  Polson, MT 59860 (also known as 25281 Osprey Point Lane)  is perfect as a family "get-away" cabin, summer home or permanent residence. The cabin is 1.5 stories with 1 bedroom and full bath on the main level. The cabin was built in 1949 and has been maintained by the family. The cabin is full of charm and character. Being sold "As Is".
Enjoy your own piece of Montana and all the beauty Montana has to offer, right in your own backyard!
Aerial Drone Footage of 25281 Mt Hwy 35, Polson, MT 59860

Original Cabin on Flathead Lake
The cabin is situated on Flathead Lake with 429′ of private waterfront access. Enjoy nights with your family enjoying a campfire over looking the lake and the many beautiful islands and mountain views. The sunsets are just breathtaking!
Enjoy Family Barbecues and Campfires on Flathead Lake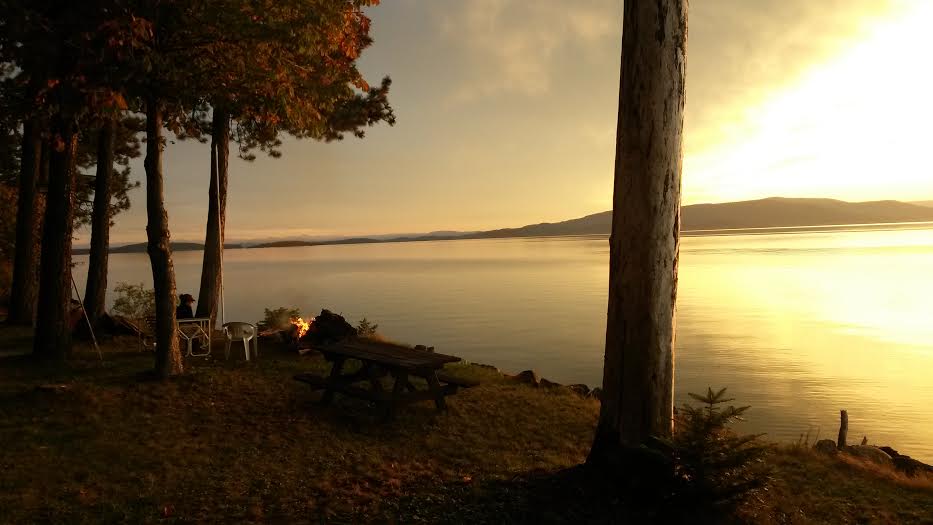 Private Access and Boat Ramp onto Flathead Lake
For more information Click Here!
Contact Laurie Davis 406-309-1022 
For More Listings Available in Montana Click Here
Check out our Luxury Condo for Sale on Whitefish Lake at the Lodge at Whitefish! Click Here