Coffee, Tea or Ganoderma
Organo

Gold Product & Company Review
Organo Gold (organogold.com) is the brainchild of Bernie Chua and is technically a ganoderma company disguised as a coffee company.
The Chinese have been using the sacred herb, ganoderma lucidumn for 4000 years to cure diseases  and Chua decided to try infusing it into coffee, tea, hot chocolate to soaps and lotions.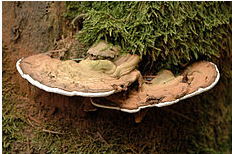 The product seems to be highly popular and there are many Organo Gold distributors who ONLY sell the products and make a living without recruiting. 
Starbucks hit $40 million dollars world wide during their 23rd year in business; Organo Gold hit $700 million dollars world wide in years.  Not hard when the coffee sells at $34.00/pound
 The typical Organo Gold black coffee sells wholesale at $17.00 and many distributors sell it for $34.00 which puts $17 in your pocket.  Not bad for a MLM product.
Organo Gold already broke the billion dollar barrier in 2013 and the company is making a 6 figure earner every week as of January 2014.
That's the good news!  
Watch the video to learn what's not so great about this "friends and family" marketing model and the home parties that you need to throw.
If you you found this review of Organo Gold to be helpful, please like and share!
We greatly appreciate feedback:)
Catch last week's review of E Squared Book Review Experiment 8  Click Here
Have an awesome day and 'live large'!