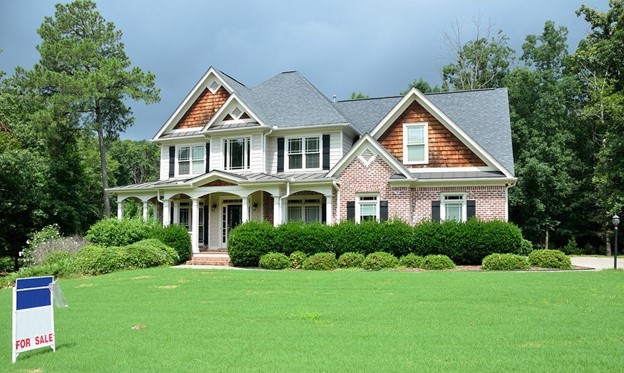 Owning a home is a big commitment and requires a lot of planning and effort. With numerous tasks, steps, and requirements, the home buying process can be a challenging one. As a veteran, you may already have the decision-making and organization skills required for analyzing a good investment, but before searching for a new house and staking your hard-earned dollars, Glacier Montana Living recommends you consider some crucial factors for a hassle-free buying process.
Do Your Financial Logistics
Before you start your hunt for a new house, Wealth Enhancement Group points out that financial planning is imperative. To analyze your financial position, you should review:
Your available savings or investments
Your regular income from a pension or other benefit, rental, or businesses
Your credit score and if necessary, try to improve it
How much of a down payment you can afford
The total loan amount you'll need
By assessing these factors, you can calculate how much financial help you'll need to own your dream home. It's best to get preapproved for a home loan before house-hunting to avoid unexpected problems once you find a place you want to buy. A favorable credit score is crucial, so if you need to increase your score, focus on keeping your credit balances low and making payments on time.
Choose the Right Home Loan
VA home loan lenders accept applications for VA loans, which are available to service members, veterans, and select military families. You can opt for VA direct loans or VA-backed loans to buy a new property or refinance your current loan. If you're a Native American, the Native American Direct Loan (NADL) program offers better terms for a home loan than any other private lender. Under VA-backed home loans, a portion of a home loan from a private lender is guaranteed by the U.S. Department of Veterans Affairs, which helps you get better loan terms.
Other Factors to Consider While Buying Your Dream Home
You should consider a few important factors when buying a home as a veteran:
Buy a property in a peaceful yet vibrant neighborhood with a friendly and socially active community.
For veterans looking for a home post-retirement, it's wise to select a location close to hospitals and clinics for emergency health services.
Buy the property during winter as the market slows down during this time of the year and asking prices tend to be lower.
How to Reduce the Closing Costs
Forbes notes that closing costs are typically about 2% to 5% of the purchase price of the property. You can cut down the closing costs by getting quotes from multiple lenders and comparing these costs to select the best option. Focus on negotiating the fee with the lender to land the best prices, and consider minimizing the prepaid daily insurance charges by closing and signing home loan papers by the end of the month.
The Bottom Line
With thorough planning and research, you can take advantage of the financial and nonfinancial help available for veterans and purchase a home that suits the needs and lifestyle of you and your family.
Laurie Davis Glacier Montana Living Brokered by eXp Realty LLC, brings over 19 years of real estate experience to NW Montana, specializing in residential, VRBO, horse properties, ranches, lake properties, ski properties, relocation, and luxury estates. Reach out today! 406-203-5830
Thanks for Stopping By! Be sure to subscribe for more great real estate tips!
P.S. Check out another great article by Ron Kane, This Resource Guide to Prep Projects Will Help You Sell Your Home-