Thank you for checking out our site! I am Laurie Davis, the owner of Glacier Montana Living, LLC, brokered by eXp Realty, LLC. My partners and I are Residential Real Estate Professionals who proudly serve both sellers and buyers who are looking to buy or sell in the Flathead Valley, located in NW Montana. Flathead Valley consists of smaller towns such as Somers, Lakeside, Whitefish, Kalispell, Columbia Falls, East Glacier, Kila, and Bigfork, to name a few. We work with a plethora of buyers whether they are investors, cash buyers, or in need of financing. We have amazing partners we work with and trust that will help us help you have a seamless experience! We work hard to find our clients a home/property that fits their needs, desires, location, and lifestyles, whether it be a brand-new home, short sale, luxury home, starter home, HUD home, or foreclosed/REO home. We also have a vast knowledge of the vacation home market. We can find you the perfect property for your investment portfolio. If you need to utilize the 1039 exchange, we have you covered there too. We specialize in Internet Marketing and we market our sellers' homes to find targeted buyers.  We utilize social media marketing, search engine optimization, and blogging. We use a digital marketing plan and an Internet marketing plan that will sell your home for the highest market price. Getting your home SOLD for top dollar, driving traffic to your home. I  served as a Realtor in Columbus Ohio for 12 years. I had the honor of helping hundreds of clients buy and sell their homes. In 2013 I followed my husband to Montana to make a better life for our family. I then became a Licensed Realtor in NW Montana so I could continue to do what I loved. Helping people with the largest investment in their lives. I then started Glacier Montana Living Group where I now have the pleasure of pouring my knowledge and experience into my partners and team members. Our personal commitment to you extends far beyond a single point of sale. Over time, our association is a business relationship that is built on trust, outstanding service, and support enabling you to make sound, timely, and secure real estate decisions for yourself and your family. Our goal is to build a lasting relationship and friendship with you! In turn, you will feel confident in referring your colleagues, friends, and family to us. We look forward to serving you!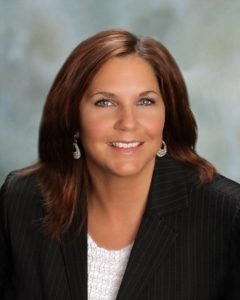 Search for Properties now! Click Here
You can trust Glacier Montana Living with all of your Real Estate Needs. Call or email us today!!
Laurie Davis 
Glacier Montana Living, LLC
Brokered by eXp Realty. LLC
Office: 406-203-5830
Facebook- Join Our Montana Community Page
Follow our Glacier Montana Facebook Page