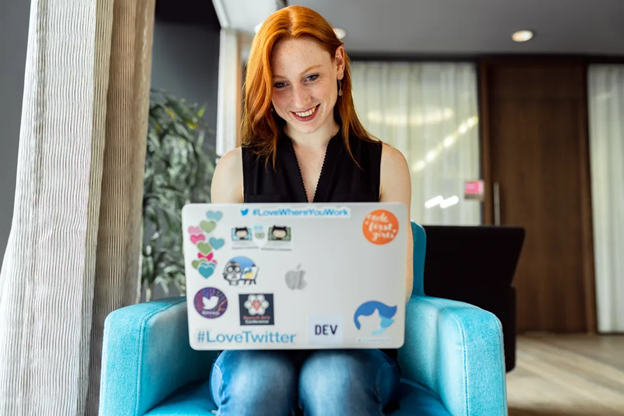 One of the best ways to help your home-based business grow is by having your own office space. Having privacy will help you work more efficiently, and it may even give you the ability to take your business to the next level. Whether you're buying a new home or simply redesigning a spare bedroom in your house, think about what will help you run your company for years to come. If you're leaning toward buying a new home, Glacier Montana Living will help you find the perfect house for your family and business.
Home-based business needs
As you begin to plan your dream office, think about what will help you be most productive. For some, this means having a separate, private workspace. Other business owners need enough space to see clients, so having extra furniture to host guests is vital. Artists and architects may need a large drawing desk that can support sketches. As you determine your individual needs, take time to imagine how it could fit into your existing home layout.
Consider your options
There are a number of factors to consider when you're scoping out a new office. For people who live alone, setting up an office in a corner of the living room might work well. However, if you have family members or roommates, you'll need a separate room — or at the very least a room divider — to work with minimal distraction. Some people even manage to turn spare closets into office space, so get creative as you plan out your workspace.
Buying a new home
If your home is too small to fit an office, it might make sense to look for a new home that can support your business. Before you look for a new house, think about what you'll need to make it right for both your family and your business. If you need to see clients, prioritize a home that could offer a separate entrance. Or, if you know you'll be needing storage for inventory, find a house with a garage, basement, or other option where you can store products.
Building your office and business
You don't necessarily need to buy a new home to accommodate your business: if you want to stay put, consider building an office in your home. You can do this by altering your floor plan; turning a large room into two smaller rooms. Or, you could refinish a basement to use as a workspace. Call a contractor to help you imagine the possibilities in your home, whether it's renovating or even building an extension onto your house.
One home office trend that's gaining popularity is the backyard office. It's possible to get office sheds prefabricated, and you could put it together yourself if you have some building skills. Business owners who live in a busy household could benefit from having a backyard office: it's away from the main house (and all the distractions within).
As you get your office in order, think about ways to make your business run more smoothly. If you haven't already, consider forming an LLC for your new business. There are plenty of benefits: your personal assets will be protected in a lawsuit, you'll have less paperwork to deal with, and there's plenty of flexibility in how you can run it.
If you want to save money, avoid getting a lawyer, and instead file yourself or use a formation service. Just be sure to check on your state's regulations about LLC formation, as it could require more documentation.
Running a business out of your home could be great for your personal life, but it's a good idea to have a solid home office setup to ensure success for your company. Get creative with office design, and think about ways you could transform your home to accommodate an office. Or if you need a new home that can support your business, find one that's perfect for both your personal and business needs.
Are you looking for a new home in Glacier, Montana? Call Glacier Montana Living for the latest in real estate and local attractions! 406-203-5830
Article by Blogger- Ron Kane
Thanks for stopping by!
P.S.– Learn Fast Fixes for a Quick Home Sale- Click Here