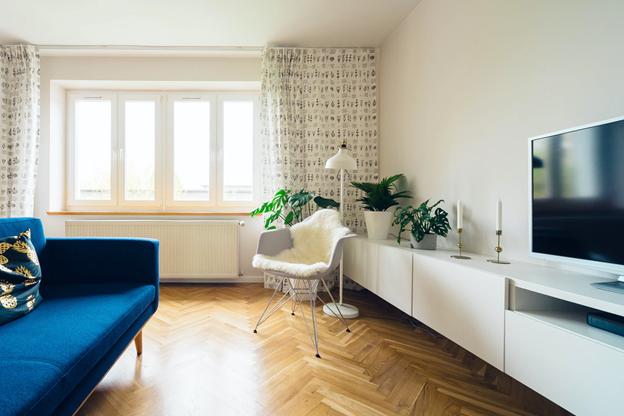 If you're getting ready to sell a home, you'll need to do a little prep work before your listing is created. Here, you will find resources detailing the most common projects property owners need to complete to boost the appeal and price of their homes.
Do a Deep Clean Inside Your Home
Cleaning needs to be at the top of every home seller's checklist, especially now that the coronavirus is widespread.
Deep Clean Like You Mean It: Your Exhaustive House Cleaning Checklist
You can use this checklist to complete a deep cleaning on your own if you have the supplies and some time to spare.
Take Time to Create Curb Appeal
The front of your home is the first impression buyers will have when they view it.
Pressure Wash Your Home Exterior
Have your house pressure washed to get rid of pollen, dirt and grime.
Landscaping Tips That Can Help Sell Your Home
Keeping your landscape well-maintained is also important if you're looking to add appeal and value to the home.
Keep the Home Tidy
Buyers will check out every single inch of your home, so it's important to keep your home clean and organized when it's on the market.
Home Declutter Checklist for a Quick Home Sale
This is a good time to clear out any clutter you've been holding on to before you make your move to a new home.
6 Sneaky Storage Ideas to Hide Your Clutter in Plain Sight
If you're unable to store your "keep" items elsewhere, then this guide to keeping your stuff well-hidden can come in handy.
Freshen Up Old or Outdated Paint
Fresh paint will help brighten up your rooms and get rid of any lingering odors from pets or smoke.
Best Paint Colors for Selling Your House in 2020
Pick popular colors that will provide potential buyers with a blank canvas when they are viewing your home.
Make sure you opt for low odor paint to avoid irritating the senses of people viewing or living in your home.
Use Tech Help You Out
Don't forget to use tech whenever possible to make the selling process a bit easier.
6 Apps That Can Help You Sell Your Home Faster
The experts at SmartAsset run down a list of the best apps you can use during the home-selling process, including favorites like Zillow and SQFT.
10 Power Tips for Using Social Media to Sell a House
You can use social media for a number of reasons these days — including selling your home! However, it's important to have some tips and pointers in your arsenal before you begin.
To ensure all of the apps you use work as they should, you'll need a modern smartphone. If it's been years since your last upgrade, there's no better time than now to get one.
Prepping your home for sale can be as simple as completing a few simple projects. Work with your realtor when making your list of improvements projects, and get the most out of your efforts when it comes time to sell your home.