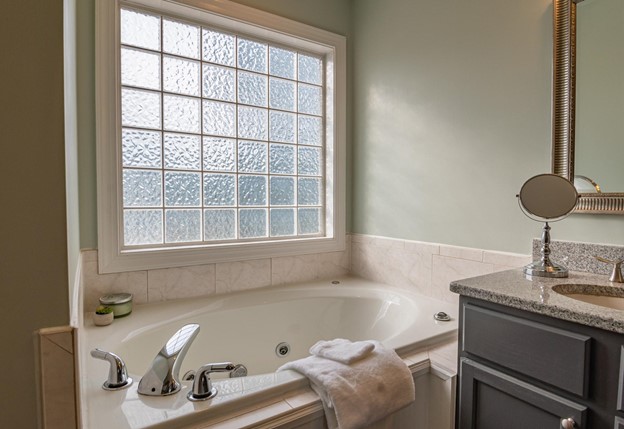 Upgrading Your Home to Boost Comfort and Value
With people spending more time at home, many are looking to make home improvements so that they can get the most out of their living space. When it comes to home improvements, two of the most important factors are comfort and resale value. You want your family to enjoy your time at home while also preparing for the possibility of selling in the future.
For some homeowners, this means taking on a minor paint job, a simple kitchen update, or another type of DIY project. For others, it means bringing in a professional to perform a more extensive renovation like upgrading the home's exterior or replacing the flooring.
Whatever level of improvement you're seeking for your home, Glacier Montana Living is here with ideas. Below, we've presented some home improvement projects that are sure to create an inviting atmosphere and provide a great return on investment.

DIY Projects
Let's begin with a few projects that you may be able to pull off yourself:
Refreshing the kitchen cabinets. If your cabinets are in good shape, you may be able to give them a refresh by applying a fresh coat of paint or stain. This is a time-consuming process that involves sanding, painting, sealing, and other tasks, but it can transform the look of your kitchen.
Adding storage space. Usable living space equals value. And that's true more than ever in this day and age. Think of practical ways you can add storage space, such as putting in a kitchen pantry, adding shelves to a wall, or installing closet organizers.
Enhancing curb appeal. First impressions leave a lasting impact on prospective buyers. Make sure your lawn stays manicured, and consider adding attractive foliage to your property. Moreover, you can boost value by painting the front door and decluttering the front porch.
Minor bathroom upgrades. The bathroom is one of the most important rooms to upgrade when it comes to ROI. And even if you can't swing a full remodel, you can still add value with minor upgrades. Changing the hardware, light fixtures, and linens is a great start.
Professional Projects
Now, let's touch on some projects that you'll likely need to call a professional for:
Kitchen remodel. The kitchen is the most ROI-rich space for home improvements. So, if you're going to invest in resale value, consider getting a kitchen remodel. Among other things, this can include upgrading the floors, cabinets, countertops, layout, and/or appliances.
Bathroom remodel. Getting a bathroom to remodel can also prove to be a great long-term investment. Boost value by installing a modern vanity, tile floors, and/or a new bathtub.
Exterior improvements. Along with improving curb appeal, consider making upgrades to your home's exterior. Having your home professionally pressure washed can do wonders for making it look brand new and exceptionally clean. And if you want to go the extra mile, hire an expert to put a fresh coat of paint on your siding or brick!
Building a fence. Unfortunately, any type of addition to your yard or home is going to cost a significant amount of money. But adding a fence is almost certain to give you good ROI, especially in an age when people are spending so much time at home in their yards. Use sites like Angi.com to find local fence companies with positive reviews from previous customers.
There has never been a better time to upgrade your home. Consider the DIY and professional projects above to determine if your family could benefit from making some changes. Remember that the time, energy, and money you invest upfront can prove well worth it in the long run!
Article by Guest Blogger
Jackie Waters
Check out her blog at https://hyper-tidy.com
Thanks for Stopping By! Be sure to subscribe for more great real estate tips!
P.S. Here is an article you may find helpful from my friend with Woodworking Clarity!
How to Paint Kitchen Cabinets! Read it Now!