Social Marketing RE Pros LIVE on Facebook
Today we talked about the DISC personality assessment and how we use it in our own real estate business. Not only in business but in life it is essential to master the DISC. It will help you win more listings, sell more homes and your clients will enjoy working with you!
Watch our the Replay Below!
Join us LIVE June 4th, 2020- Elite Experts and Social Marketing RE Pros Present the DISC Dr Alex Szinegh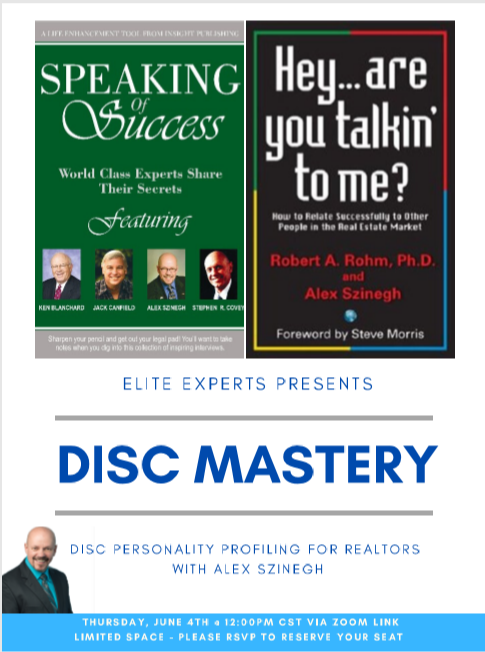 Visit our Facebook Page Social Marketing RE Pros for more information.
Click Here to Register for this LIVE Zoom by messaging us on our Facebook Page!
Thanks for stopping by!
Laurie Davis, Darrin Isaak & Robyn Mosner