My husband and I visited the Whitefish Lake public beach one winter day in March of 2020. It was a beautiful sunny day but still quit cold. We took some pictures to share with you so you could see what it looks like before the summer rush!
Whitefish Lake is one of the most popular lakes to visit in Flathead County. It provides a relaxing day with fun in the sun for the whole family. It is located in town and you can easily walk to the public beach access. There are two public boat launch locations on Whitefish Lake; City Beach Boat Launch and at Whitefish Lake State Park.
Boat Dock at Whitefish Public Beach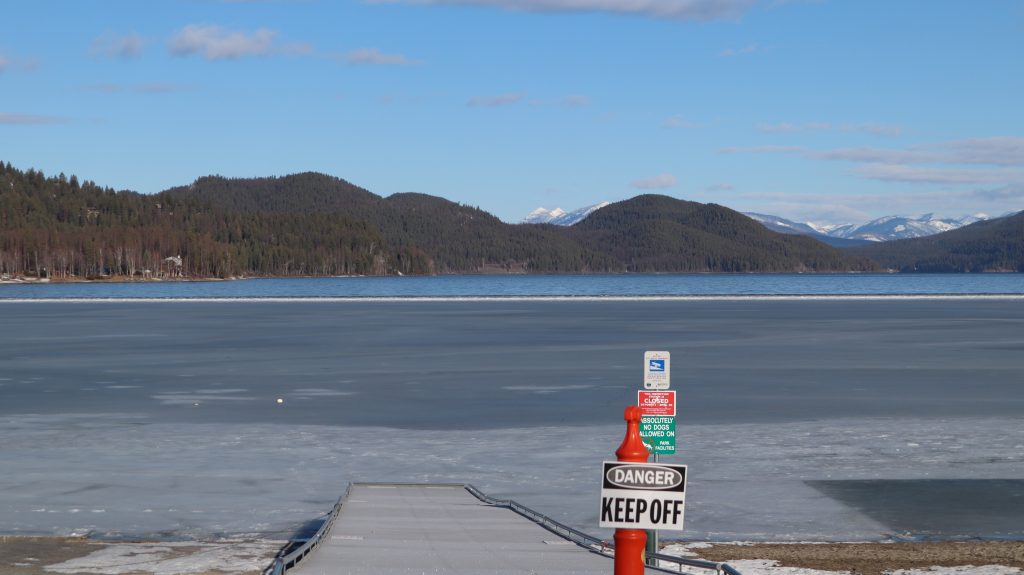 People all over the world plan their vacations around visiting Glacier National Park and thus discover Whitefish Lake.
Glacier National Park is only 45 minutes from Whitefish. Many like to stay in Whitefish because of all the things to do in Whitefish. The town is full of unique restaurants, night life and shopping.
Whitefish Ski Resort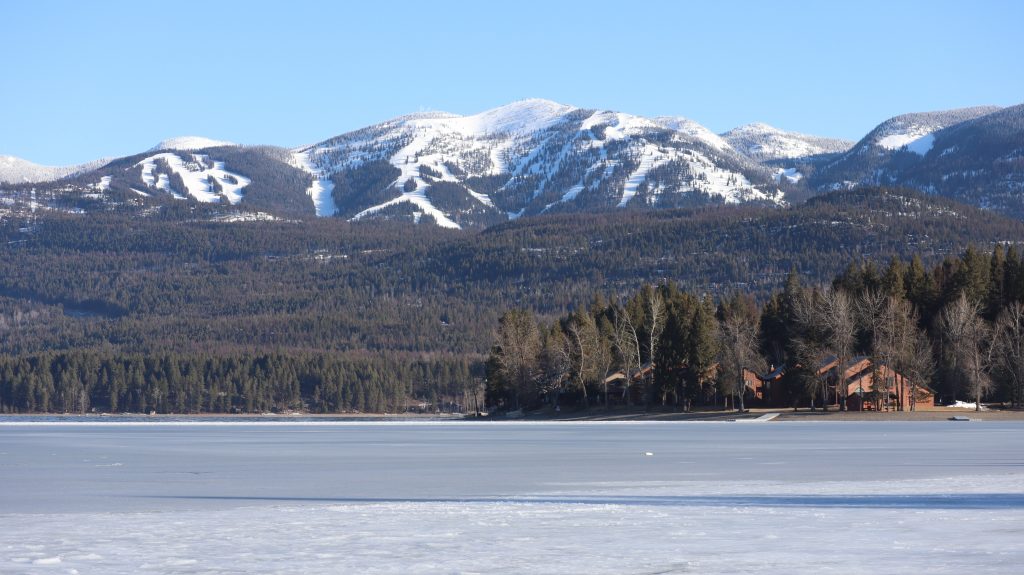 People love the fact they can view the Whitefish Ski Resort from the beach. This is a photo we took in March 2020. This year, Montana, did not get a lot of snow in the valley but the mountains had a record year of snow fall accumulation. This made for great powder skiing all winter.
The Whitefish Lake Beach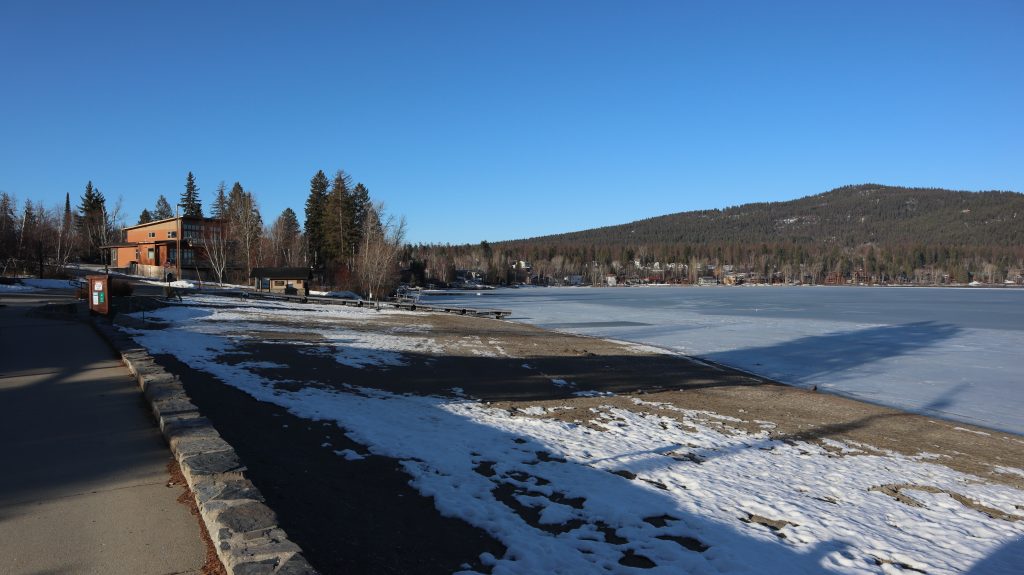 There is no shade on the beach so you want to make sure you bring a beach umbrella. It does get hot in the summer and with the sun being direct, you will burn easily. I suggest an umbrella that blocks the UV rays.
Whitefish Lake Family Friendly and there are so many things to do. Families love the Whitefish Beach because it is clean, well maintained, clean restrooms, an outside dressing room and picnic areas. There are some things to know that will make your day at the beach more enjoyable. There is also an icecream pavilion provided by Burley's Sweet Peaks.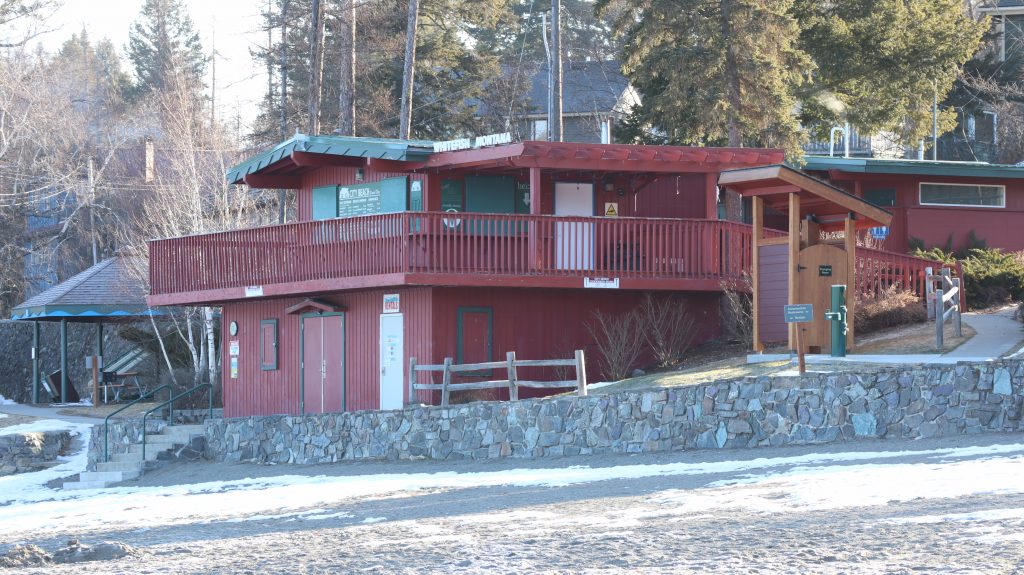 Footwear to Wear while at Whitefish Lake Beach
Water shoes are also a must at Whitefish Lake. The beach it self was filled in with sand but as you enter the lake you will be walking on lake rocks. They can be slippery and sharp.
Enjoy the Fresh Lake Water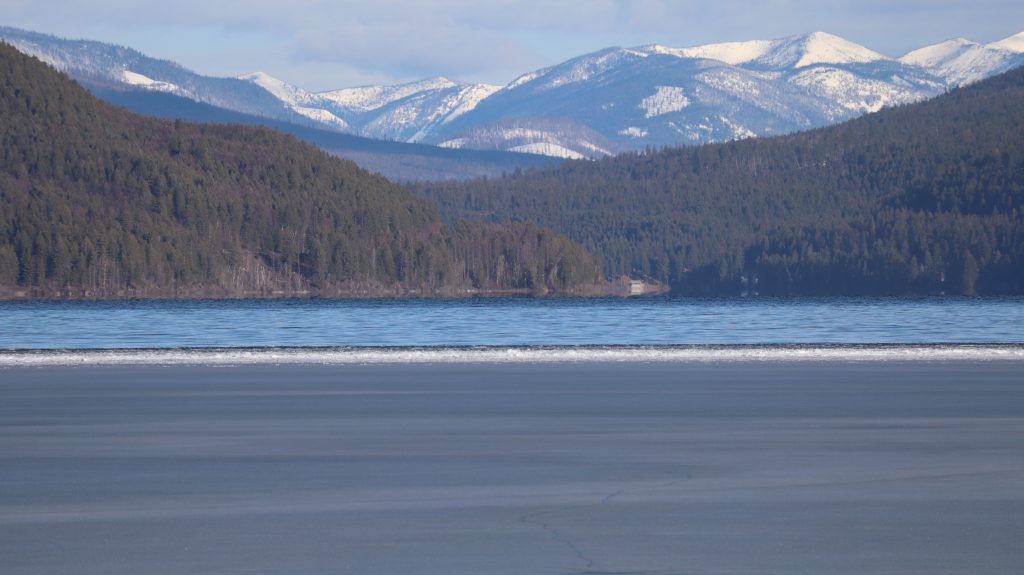 Whitefish Lake is crystal clear and beautiful. It is a natural oligotrophic freshwater lake. These lakes have low algal production, and consequently, often have very clear waters. The lake is over 5 miles long and nearly 2 miles wide. The average depth is 82 feet but with a maximum depth of 233 feet.