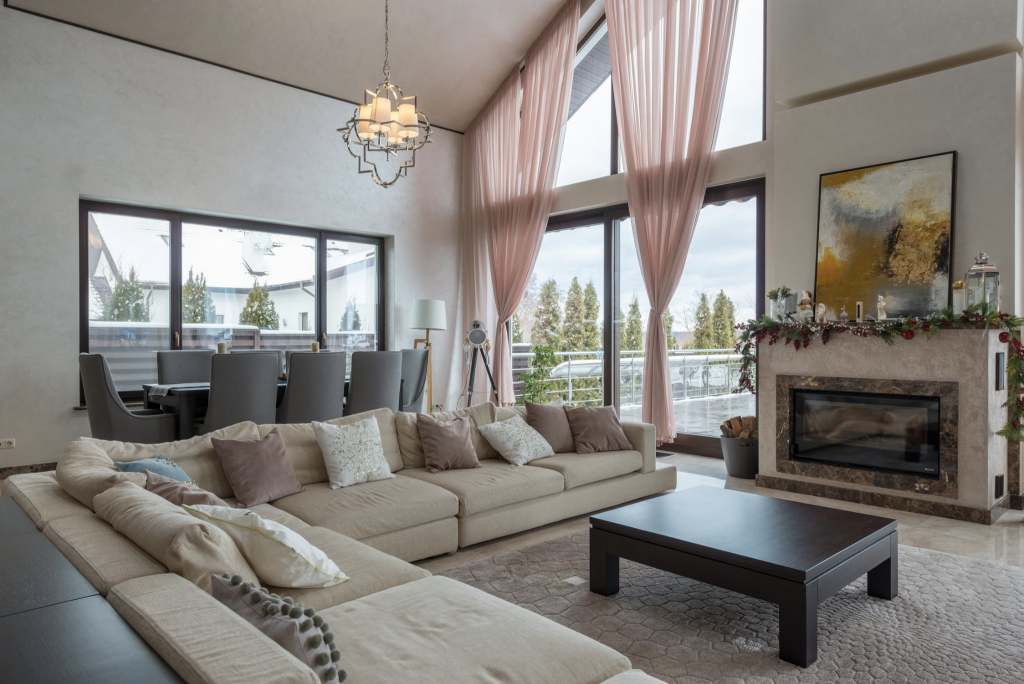 When you're looking for the perfect home, sometimes your best bet is to build it yourself. A custom-built home gives you complete control of every aspect of your new home, from the floorplan to the final details. Before you begin building the home of your dreams, you need to assemble a team of professionals who can take all of those home dreams and turn them into a reality. If you're not sure where to start, the real estate experts at Glacier Montana Living are here to help.
A Reliable Home Builder
When you're building the home of your dreams, you want to make sure every single detail is just right. That means hiring a home builder who can help you complete your project. To make sure the job gets done right, work with a builder who has worked in your area and is known for superior quality, unsurpassed craftsmanship, and exceptional customer service.
The Right Real Estate Professional
Building a dream home all starts with finding the perfect location. In real estate, a great location is one that is desirable for current homebuyers, and one that will continue to be desirable in the foreseeable future. Finding that location is the best way to protect the value of your new home, which can come in handy if you decide to sell it later on. It's also wise to consider important details like a great view or proximity to an area where you can hike, fish or hunt. Plus, choosing a prime location means having the right schools for your children and the right entertainment options for yourself.
So, how can you make finding the perfect location for your perfect new home easy? By locating the best local real estate agent, of course. An experienced local agent who understands your needs can simplify your search for land that fits your home-building dreams.
An Experienced Architect
With a piece of land and a professional home builder secured, you should start looking for the right architect to join your team of pros. You need an architect for any building project that involves custom features or expansive scopes. Bringing an experienced architect onto your team will add some expense to your overall project costs, but including this design professional is the only way to ensure that your new home is built exactly to your specifications. If you need further convincing, know that by hiring an architect to map out the smallest details of your build now, you can save yourself the added cost and stress of remodels and repairs later.
Other Helpful Pros
Homebuilders, real estate professionals, and architects should form the foundation of any home-building team. Once your house is built, you may want to hire some other design help to put the finishing touches of style and function into your dream home. For instance, if you want to design the yard of your dreams to go with that home, you may need a property surveyor to precisely identify your property lines before you start the work. You may also need some expert advice to make the most of your outdoor spaces. Knowing how to incorporate beautiful touches, such as colorful border plants or strategically draped vines, takes skill and know-how, and you can find both in a professional well-trained in backyard landscaping.
Adding similar style touches to the inside of your home is crucial as well, which is why the last member of your team should be an interior designer who can help you make the space your own.
Stay Organized
With so many pieces in a custom build puzzle, it can get overwhelming at times. Meetings, paperwork, deadlines, loans, and minor details pop up here and there. It's a lot to remember and a lot to think about. To stay on top of everything, it helps to create a monthly planner that evolves through the lifecycle of your build. This ensures you are managing your to-do list effectively and monitoring tasks and important deadlines. An online template for a monthly planner gives you the necessary framework to craft a planner that fits your specific needs. Look for an option that enables you to bring your calendar to life with visuals, sticky notes, comments, and task lists so you always have the full picture.
So, there you have it. With the pros above helping out with your home building project, you can make sure that your new home really is the home of your dreams. Take the time to find helpful tools that make locating those pros easy and apply the other tips above to find the right people to fill out your home building team.
Are you looking for land to build your dream home? Turn to the expert services of Glacier Montana Living to find the ideal property for your custom build. Reach out today! 406-203-5830
Thanks for Stopping By! Be sure to subscribe for more great real estate tips!
P.S. Check out another great article by Ron Kane, A Comprehensive Guide to Veteran Home Ownership! Read it Now!