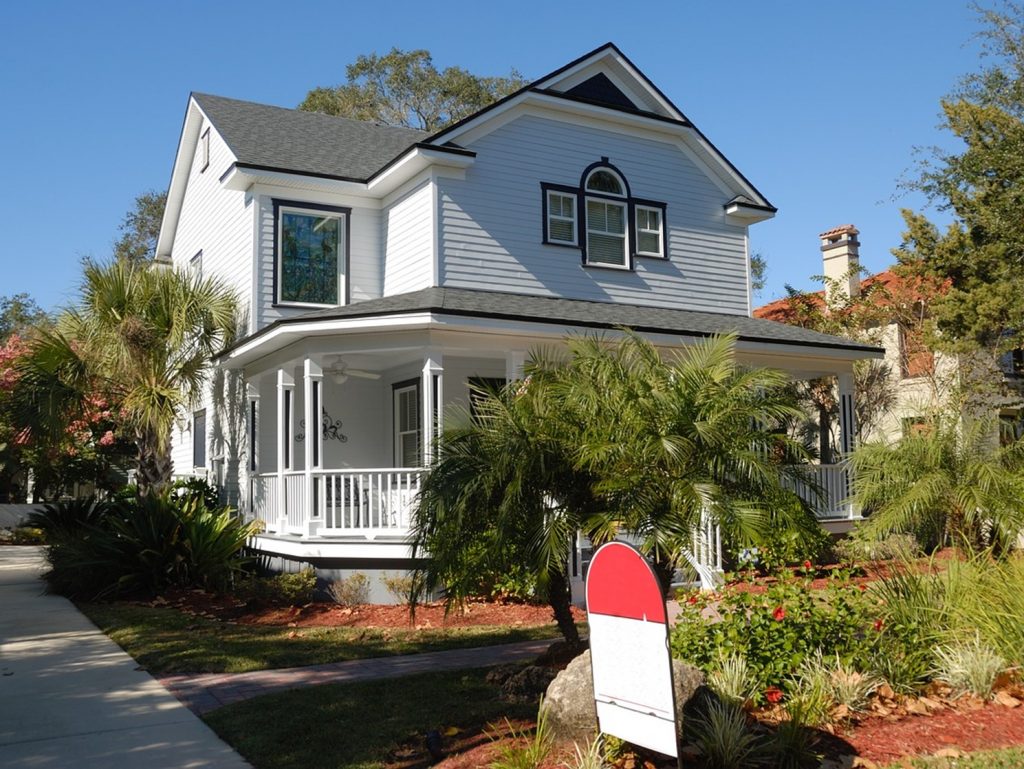 You could be moving for any number of reasons: the company you work for suddenly needs you to take over their European operations, your spouse who provided most of the family income suddenly passes away, you have to declare bankruptcy because of a divorce or excessive health care bills, or all the children are out on their own and you want a smaller space. Whatever the cause of your relocation, you need to put your home on the market and get it sold quickly so you can move. Even if the situation that caused it is stressful, that doesn't mean getting your house ready for a quick sale has to be. Save yourself some hassle and consider making these fast fixes.
1. Determine How Much You Can Make
Before you begin making repairs, take some time to determine how much you can make from your home's sale. This is important, especially for those who are selling because of financial difficulties. While there are many online calculators to help you determine this, the formula generally involves determining the current estimated value of the home (based on its location), adding the approximate value of any extras your home has (an added back deck or pool, a new driveway, a garage, and others), and subtracting any issues your home might have. Once you have that figure, subtract how much you currently still owe on the mortgage, the realtor's commission, any closing costs (if you're paying them), taxes still owed for the year, and any other fees. That figure will be your estimated profit. Once you have that figure, you should try to maximize it by performing some quick fixes to make the home attractive to potential buyers.
2. Fix and Clean the Exterior
Your home should have curb appeal and be, as The New York Times states, photogenic. That means cutting the front and back lawns (pick up an electric mower for efficient and easy mowing), trimming, pruning and cutting back any bushes, and keeping them that way until the house is sold. If you have to sell during the autumn months, keep the yards raked. Wash all windows, paint the trim, and clean all gutters and downspouts. Also clean the outside of the house, whether you have aluminum or vinyl siding or a brick exterior. You'll want your house to grab the attention of anyone looking for a home, so making these fast fixes to the outside can help make your house "pop."
3. Clean and Organize the Interior
If you have a great-looking house on the outside, you'll also need to make the inside look good, too. Store or dispose of all clutter, and dust and clean all furniture. You should also deep-clean your carpets and rugs. Once clean, you should stage each room to reflect its purpose. If possible, add indirect lighting from table or floor lamps to create a sense of warmth. All of these steps will make your home look inviting, organized, and tidy.
Pay careful attention to the bathrooms and kitchen. Those should remain as clean as possible. Recaulk any areas around the tub and sinks, and fix any dripping faucets. In addition, make sure windows are sealed tightly and closed properly. Clean the outside of all cabinets, and make sure that all the contents are organized.
If your house has a basement, be sure it is clean as well. If it is unfinished, consider placing a dehumidifier in it to remove any stale odors and dampness. Remember that potential buyers will want to see all areas of the house, so they all need to be clean and staged.
By making sure your home's exterior is clean and the interior is organized and inviting, you'll impress potential buyers and be able to move your house off the market quickly.
Photo Credit: Pixabay.com
Article by Ron Kane
Thanks for Stopping By! Be sure to subscribe for more great real estate tips!
P.S. Check out another great article Setting Up the Perfect Home Office for Your Small Business-Read it Now